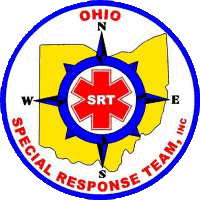 Perform Aid to Civil Authorities
OSRT is an Ohio EMA ESF-9 Search & Rescue Team
But we do MUCH more!
2023 FTX Registration




June 9-11, 2023




$118.00



OSRT Members Only
Submit payment no later than 10 May 23
Field Training Exercise (FTX) June 9-11, 2023 – Ohio Special Response Team is currently working on the schedule for the 2023 FTX.
Tentative activities include:
SARTech II Practical Field Exam

Night Search

Field Navigation – Map & Compass

Field Navigation – GPS Techniques

Lost Person Behavior Certification

Rope Rescue Certification & Exercise

Drone Operations

Command & Communications Trailer Configuration & Operations

First Aid, AED, CPR, etc

BBP
Schedule may change due to availability of instructors as well as the option to add additional events.