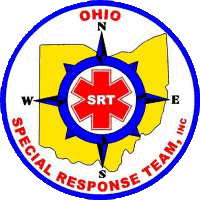 Perform Aid to Civil Authorities
OSRT is an Ohio EMA ESF-9 Search & Rescue Team
But we do MUCH more!
Donation Contact Us Information Request
The Ohio Special Response Team, Inc. is a non-profit 501c3.
Although we work with many local, state and federal partners we are funded primarily through fundraisers and donations from private donors. OSRT never charges for their services.
Would you like more information about how you can help support OSRT please fill out the form.
​
597 PARK AVENUE EAST RD
MANSFIELD, OH 44905
419-528-0041
OSRT NEVER SELF DEPLOYS
and there is
NEVER A CHARGE FOR OUR SERVICES.
100%
NONPROFIT
100%
DONATION & GRANT FUNDED
100%
VOLUNTEER